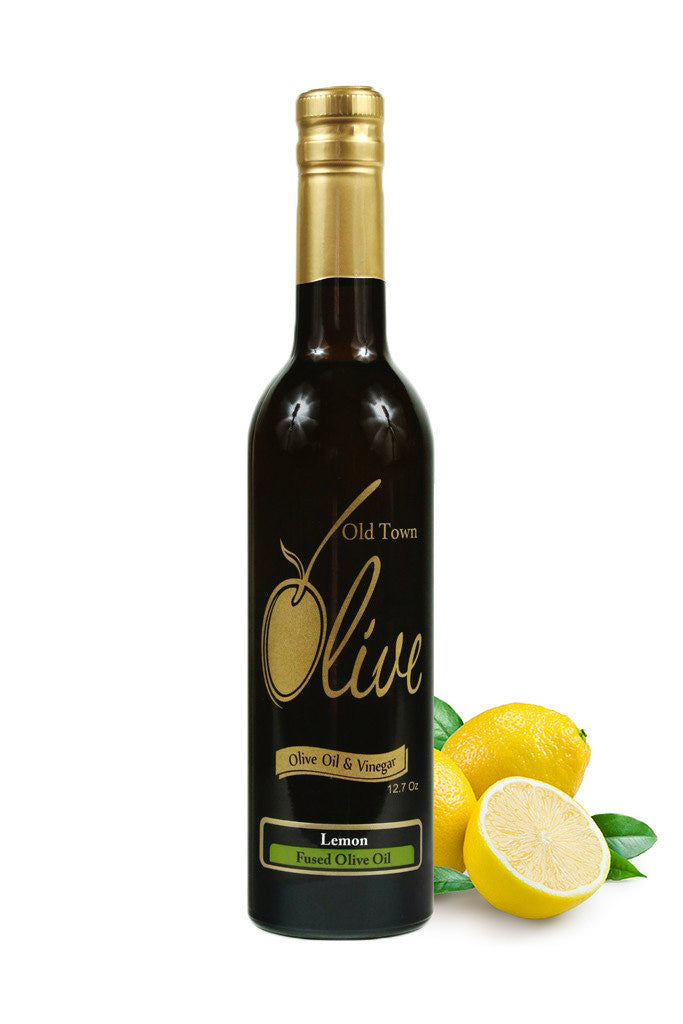 Old Town Olive
Eureka Lemon Fused Olive Oil
Our Eureka Lemon olive oil is produced by pressing whole, fresh lemons together with late harvest olives at the time of crush. Its light, refreshing flavor is just perfect to sauté shrimp or scallops or to drizzle on chicken or fish. Yet this versatile agrumato oil can also be used to bake sweets such as cookies, biscotti, cakes, and in granola. Citrus oil is great on salads, in marinades or for baking. 
Pairs amazingly with the dark Blueberry balsamic, dark Raspberry balsamic, jalapeño white balsamic, apricot balsamic, fig balsamic, and pomegranate balsamic.
All natural, no artificial flavors or additional ingredients.
Recipes
1) Blueberry Lemon Paletas
2) Lemon Agrumato Waffles with Fresh Strawberry & Cara Cara Orange-Vanilla Balsamic Compote

Featured Pairings
Eureka Lemon Fused Olive Oil and Aged Dark Chocolate Dark Balsamic Vinegar Condimento
Eureka Lemon Fused Olive Oil and Traditional Style Dark Balsamic Vinegar Condimento
Eureka Lemon Fused Olive Oil and Raspberry Dark Balsamic Vinegar Condimento

---
Share this Product