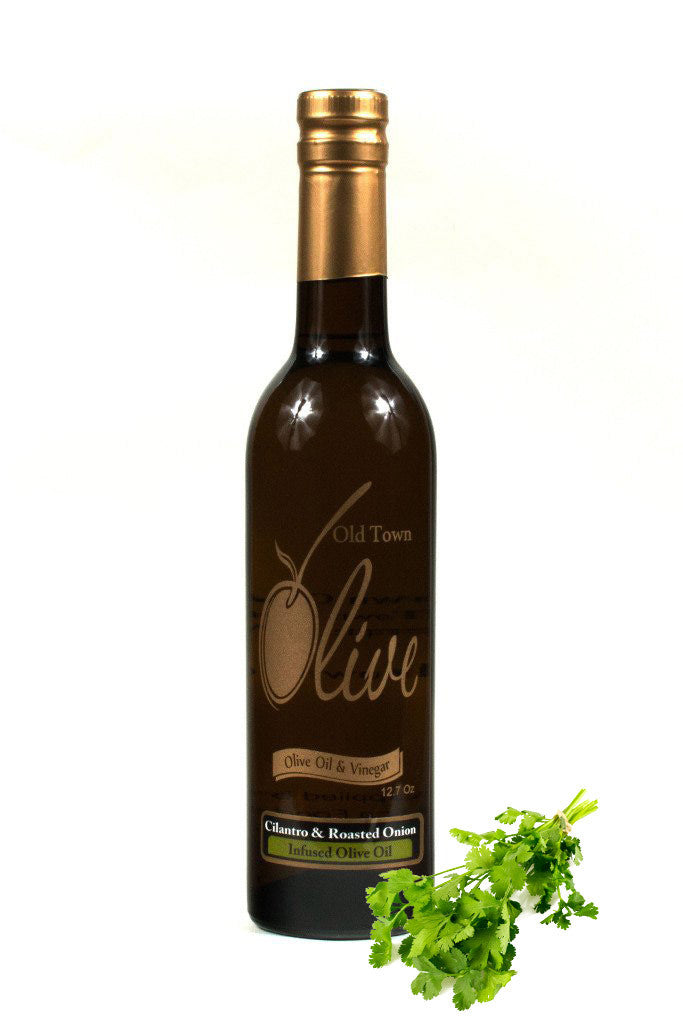 Old Town Olive
Cilantro & Roasted Onion Infused Olive Oil
Used for centuries as perfume, medicine, and food seasoning alike, infused oils are still very popular today. At Old Town Olive we love a well-balanced blend like our Cilantro & Roasted Onion Infused Olive Oil. The fresh clean taste of cilantro layers beautifully over the mild, sweet earthiness of roasted onions and the fruitiness of excellent quality olive oil.
Made with UP Certified Extra Virgin Olive Oil, this savory infused oil masterfully blends the flavor of roasted, sweet caramelized onions with fresh, herbaceous cilantro. It's fantastic for marinating poultry or meat for fajitas, for drizzling over vegetables, grilling, sautéing, in salsas, and more. Pairs well with our Honey Ginger White Balsamic Vinegar, Sicilian Lemon White Balsamic, Grapefruit White Balsamic, and Oregano White Balsamic.
All Natural, no artificial flavors or additional ingredients.
---
Share this Product